LIGHT TRUCK
ENGINE START LITHIUM-ION BATTERIES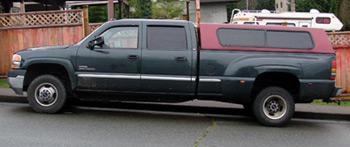 GMC Duramax Diesel 1 Ton dual battery diesel truck


Pickup trucks require powerful, dependable and rugged batteries. Our Lithionics lithium ion batteries for many light trucks not only save weight, but they resolve a common problem most dual battery diesel trucks have.
THE PROBLEM:
The stock, lead-acid batteries (lead-acid batteries are also commonly referred to as AGM batteries) provided in dual battery systems needed for diesel engines have a specific design flaw that can actually damage your factory installed computer systems. What happens is lead-acid batteries don't last as long as they did many years ago. As a result, sometimes after just 18 months, the factory installed batteries become defective. When the factory lead-acid battery's voltage drops below a certain minimum, it can actually cause damage to the factory installed electronics and engine management systems. Then, not only do the batteries need replacing, but also electronic computers etc.
THE SOLUTION:
Our lithium ion batteries prevent these costly repairs by offering a typical 10 year service life, stable voltage and stable amperage.
Lithionics Battery combines its modular lithium ion automated assembly design with advanced Battery Management Systems (BMS) electronics to provide the widest range of automotive and powersports batteries available worldwide. Our NEVERDIE system, internal to the battery case, places an unused vehicle battery into 'sleep mode', with a reserve energy preserved sufficient to provide 2 to 3 restarts after the battery is reactivated. We offer various remote-controlled user interfaces to 'wake' the battery up.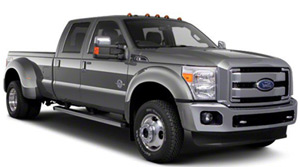 Our batteries are a great replacement upgrade to
full-size diesel pickup trucks by Ford, GMC, Dodge and others.
As a result of our products' thermal management engineering, Lithionic's batteries operate at higher temperatures than typical Lithium-Ion batteries. This makes our batteries durable and reliable – a necessity in automotive power. That means that our batteries are both high energy for cranking/starting and stronger for reserve energy power - enabling our batteries to give automobiles stronger engine spark and heightened electronics performance. Our resistance to harmful 'voltage sag' enable auto makers to employ engine start-stop methods without resorting to heavy AGM batteries weighing up to 80 pounds.
Our NEVERDIE BMS System, internal to the battery case, provides several functions including accidental overdischarge protection (with a 10% emergency energy reserve), over charging protection and a convenient on/ off/ reset switch. Please note that not all under the hood installations will meet our temperature restrictions which are in place to ensure that you get the cycle life and performance that clients expect with lithium-ion batteries. In general, the acceptable temperature range for the Lithionics batteries is from 0 Celsius (32 Fahrenheit) to 56 Celsius (135 Fahrenheit).
Lithionics Battery combines power, cycle life and safety to make our products suitable for a variety of automotive applications.
In addition, your new Lithionics Battery will save a lot of weight. Our truck batteries weigh from about 25 pounds to 30 pounds, whereas an equivalent conventional lead-acid battery will typically weigh 65 to 110 pounds. Over a period of several years, this weight savings will decrease your fuel consumption. High mileage drivers could even see the fuel savings pay for the battery itself.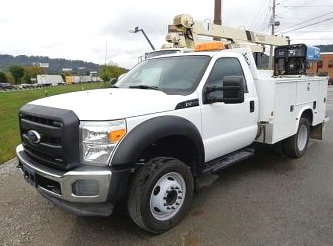 High mileage work trucks benefit even more from our lithium ion batteries.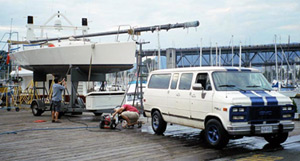 Hardworking trucks and vans need the dependability
of our lithium ion batteries
NOTE: Please discuss with getlithium.com/ Pinnacle Innovations the expected temperature extremes that your Lithionics lithium-ion batteries will be exposed to as there are acceptable limits that we need to work within. In most cases we can offer either a heating or cooling system to permit your system to work in all conditions.