12V 30A-G34
Cars/ Light
Trucks, Marine
12.8
900
30
15 Lbs
10.19 x 6.6 x 7.52"
$1,469.39 USD
Only 2 at this price
Details:



Above photo equipped
with NeverDie
SALES OPEN 7 DAYS A WEEK:
604.510.0800
We are happy to serve Canadian, USA (some exceptions)
&
International Orders
(some exceptions).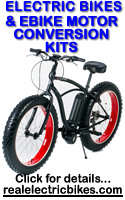 Click here to find
out more about
Electric Bicycles and Electric Bike Conversion kits
Fat Tire e-Bikes

Hybrid e-Bikes

Mountain e-Bikes

Commuter e-Bikes

Comfort e-Bikes
In-Stock
A great, lightweight and low cost lithium ion battery with 30 Lithium Amp Hours Reserve Capacity and higher Cranking Amps. Newer lithium-ion battery version with 45 lithium-ion Amp hours - click here for details...
This battery comes with the internal NeverDie Battery Management System AND 2 wireless remote key fobs as shown. Shipping and freight charges to Vancouver are included in the price.
Use the Currency Converter Tool below for Prices in your Local Currency:
Notes:

1 Lithium Amp Hour = 2 Lead Acid Amp Hours in 12 Volt applications, 2.5 Ahr in 24 Volt applications and 3.5 Ahr in 48 Volt applications.

Lithionics Battery Charging Parameters:



For Lithionics 12 Volt lithium-ion battery systems:


Charge 14.4 Volts - 14.6 Volts. Float 13.4 Volts.


High Voltage Cutoff (HVC) 15.6 Volts.



For Lithionics 24 Volt lithium-ion battery systems:


Charge 28.8 Volts - 29.2 Volts. Float 26.8 Volts.


High Voltage Cutoff (HVC) 31.2 Volts.



For Lithionics 36 Volt lithium-ion battery systems:


Charge 43.2 Volts - 43.8 Volts. Float 40.2 Volts.


High Voltage Cutoff (HVC) 46.8 Volts.



For Lithionics 48 Volt lithium-ion battery systems:


Charge 54.75 Volts. Float 50.25 Volts.



For Lithionics 51 Volt lithium-ion battery systems:


Charge 58.4 Volts. Float 53.6 Volts.



For modern, programmable 3rd party inverter/chargers etc.,


we recommend using the "CCCV" (Constant Current,


Constant Voltage) setting. Otherwise, the "GEL" battery


setting may be used or configure "Custom Settings".


If in doubt, please contact us.

Lithionics Battery requires Customers to purchase one of our low-cost "KF series" smart lithium-ion battery chargers when you purchase one of our smaller "Engine Starting" lithium-ion batteries.
Click here for details on the KF series Battery Chargers...
Lithionics Battery Lithium Ion Battery Life:

5,800 cycles at 50% Depth of Discharge
3,000 cycles at 80% Depth of Discharge

2,200 cycles at 90% Depth of Discharge
Our batteries typically have a 10 Year+ Service Life

Lithium Ion Battery Industry SAFETY LEADER: Approved to U.N. International D.O.T. 38.3 for Lithium - many BMS and battery models also UL approved.
NEVERDIE SYSTEM NOTES AND FREQUENCY OF CHARGING:
A.) The "Pushbutton NeverDie System" has a continuous Amperage draw of 2 Milliamps.

B.) Some of our Lithionics Battery lithium-ion batteries can be ordered with either "Pushbutton NeverDie System" (A) which is the BMS built into the battery or can be ordered with the "External BMS box Pushbutton NeverDie System" (B). As such, our smaller batteries will likely need some recharging every 2-4 months to compensate for the small amperage draw (.002 Amp) of the NeverDie System. Please be sure to ask about this at time of ordering or check the Lithionics Storage Procedure Guidelines.

If your application also has a small "Parasitic Drain" (clock, alarm system etc.), this must also be factored in and the battery charged in accordance with the total amperage draw.
Fleet Pricing and Volume Discounts Available
for Lithium-ion Batteries and Battery Management Systems.
Battery Meters/ State-of-Charge Meters and Gauges are also available at additional cost. For multiple battery systems, our Neverdie Control Box may also be required.
We can also Wholesale Lithium-ion Batteries to Qualified Businesses.
Email Us For Wholesale Inquiries